The difference between medical and civilian masks
Date: 8/25/2020 2:25:00 PM Click: 1169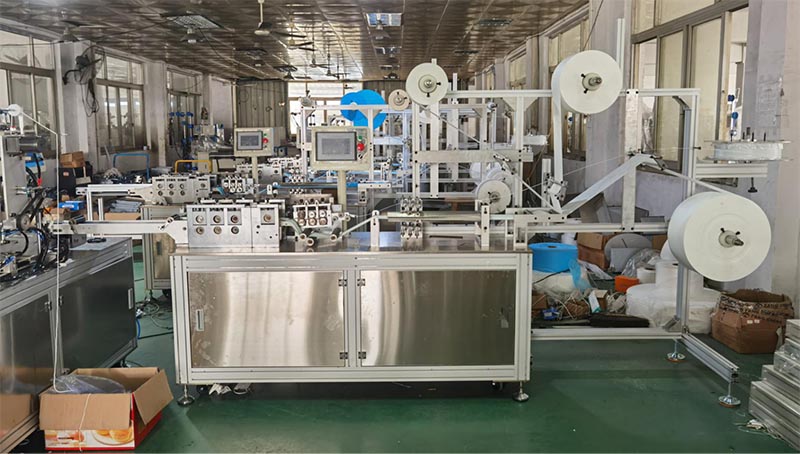 Masks are a kind of sanitary products. Generally, they are worn on the mouth and nose to filter the air entering the mouth and nose to block harmful gases, odors, droplets, viruses and other substances. They are made of gauze or paper. Masks have a certain filtering effect on the air entering the lungs. When respiratory infectious diseases are prevalent, and when working in dust and other polluted environments, wearing masks has a very good effect.
At present, my country's mask standards mainly regulate the two major areas of civil protection and medical protection. The civil protective mask standard GB/T 32610-2016 "Technical Specification for Daily Protective Masks", GB 2626-2006 "Respiratory Protective Equipment Self-priming Filtering Anti-Particulate Respirator", mainly applicable to particle protection, in the prevention and control of this epidemic However, the barrier masks (mainly flat masks) used in large numbers for resumption of work and production cannot meet the requirements of the above two standards. Medical field standards GB 19083-2010 "Technical Requirements for Medical Protective Masks", YY 0469-2011 "Medical Surgical Masks", YY/T 0969-2013 "Disposable Medical Masks" are mainly applicable to medical institutions. However, according to the use of masks and the user population, there is no suitable standard for sanitary (barrier) masks used by ordinary people. In order to better meet the urgent needs of the masses for sanitary masks during the epidemic, facilitate the adoption of standards by companies that produce/reproduce masks, while ensuring product quality and facilitating market supervision. The market conducted demonstration studies and urgently submitted an application for the establishment of the group standard of "civil sanitary masks" to the Standardization Technical Committee of the China Textile Industry Federation (referred to as China Textile Federation). On March 11, the China Industry Association officially issued the T/CNITA 09104-2020 "Civilian Sanitary Masks" standard.
Company Profile
China Forbona Group Litimed is a company mask machine,cap making machine,shoe cover machine,company has been specially committed to develop and manufacture automatic machine since it is established. We always adhere to the implement of the "integrity, innovation, communication" for business purposes, also regard "technical services" as the spirit of the Founding of the community, and form a complete set of design, manufacture, installation, commissioning, training, maintenance of one-stop service system.
Tel:+86-577-65513216